Transform your outdoor space with the tough & durable TherraWood Composite Decking. Made from recyclable materials and fire certified, TherraWood are one of the leading decking providers across the globe. Find great quality decking in a variety of colours. 
Details
If you're looking for durable, low maintenance decking that adds style to your outdoor space, then TherraWood Composite Decking is the perfect choice for you. Available in three stunning colour options; Tropic Brown, Stone Grey & Anthracite, TherraWood Decking is quality decking that is simple to install.
Resistant to External Air Conditions
Products made from TherraWood, a unique blend of PVC, wood fiber and other proprietary components are an elegant, cost-effective, durable and safe alternative to wood for both residential and commercial outdoor recreational areas. TherraWood provides construction materials that are low-maintenance, rot proof, and resistant to insect and UV damage. This unique composite material also creates safe anti-slip, splinter-free structures perfect for any outdoor environment. TherraWood is ideal for the value conscious consumer who also wants a luxurious product with timeless appeal.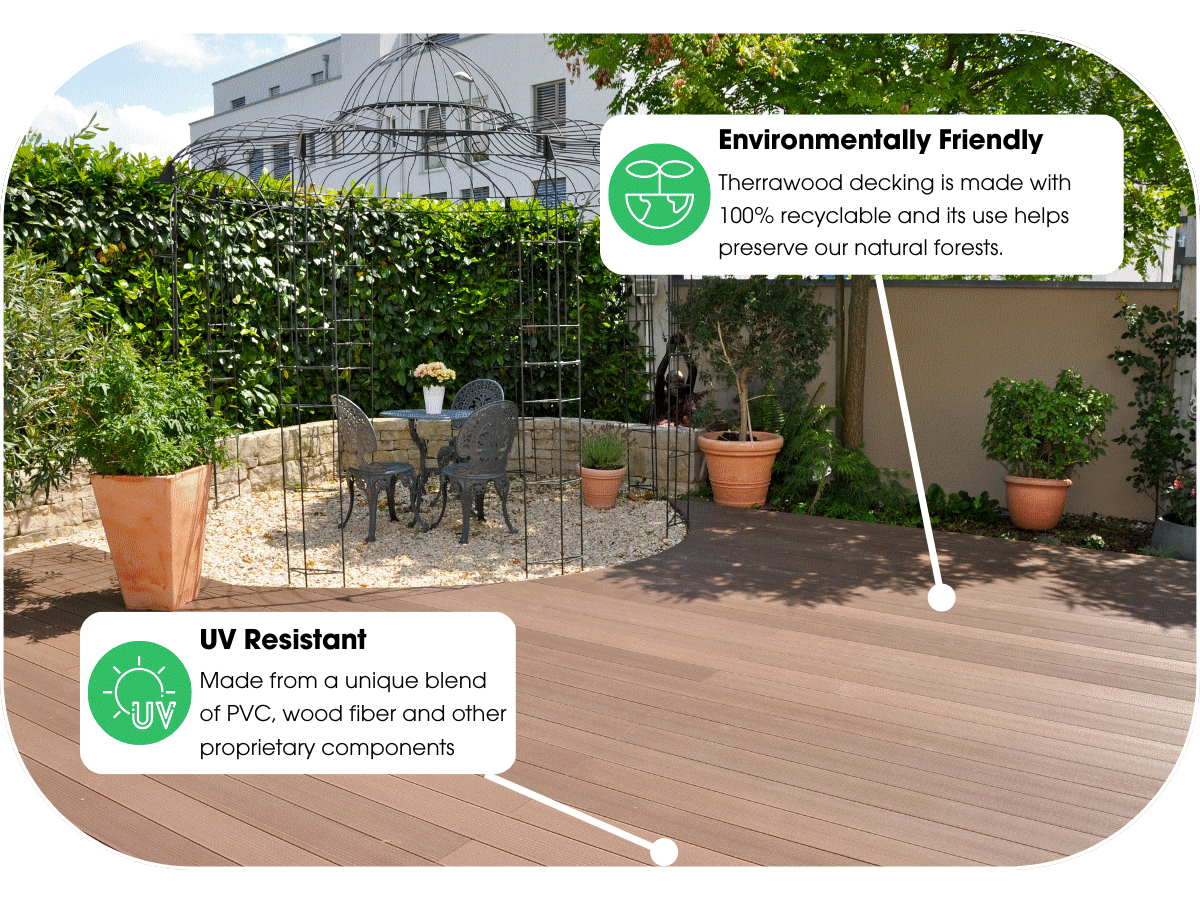 Hidden Fasteners and Electrical Wires
The unique "groove and groove" design of TherraWood decking systems presents a clean, unobstructed profile that enables proper drainage. All installation is completed using hidden fasteners made of stainless steel. Our special design also allows unsightly electrical wires to be hidden inside the decking and the posts. The combination of these features provides the appealing appearance of a high-quality product.
Safety
TherraWood products have been thoroughly tested in several countries for load bearing limits, flammability, fade and slip resistance. TherraWood decking products are Class 3, the highest anti-slip rating awarded. These properties make TherraWood ideal for pool surrounds, docks, terraces and other landscaping projects. No more worries about popped screw heads or splinters. TherraWood is the safe answer to all of your project needs.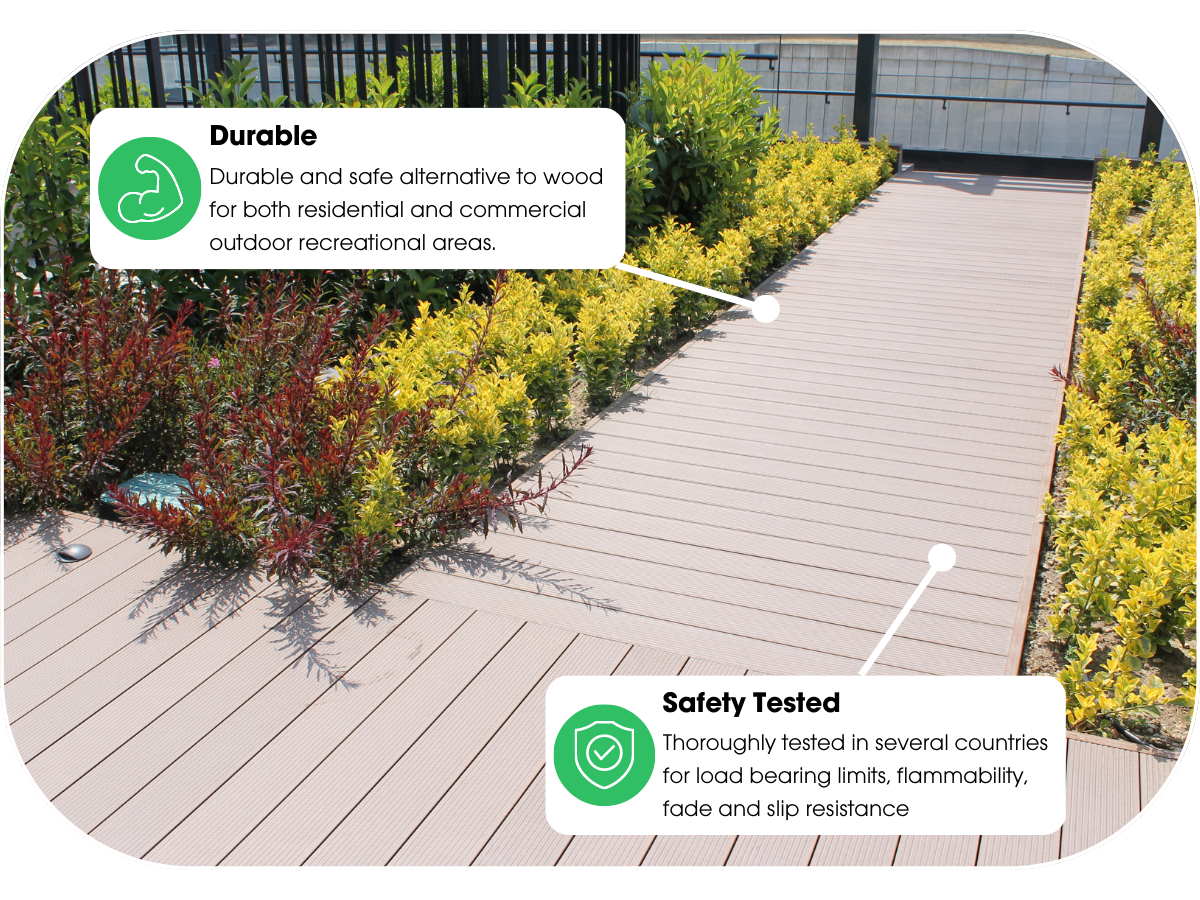 Environmentally Sensitive
This environmentally friendly product is 100% recyclable and its use helps preserve our natural forests. TherraWood's modern manufacturing facility is designed with "state of the art" equipment allowing them to efficiently produce a high-quality product with minimal environmental impact.
Guarantee
Your investment is protected by the Therrawood 20-year limited warranty. TherraWood products will be free from material defects in workmanship and materials and will not splinter, rot or suffer structural damage from termites or fungal decay.
Decking boards are available for collection at our Dunboyne location or for delivery nationwide.
Product Highlights Video